Biogas Conditioning Services
Leverage our innovative solutions for superior efficiency and sustainability. Stay ahead with our expertise and eco-friendly technologies.
Advance biogas systems for clean RNG
Experience dependable energy solutions that cater to the needs of today while fostering a brighter tomorrow. By focusing on clean, efficient, and sustainable power sources, we can pave the way for an environmentally conscious future. Together, let's embrace innovative technologies that prioritize both progress and the well-being of our planet.
GraniteFuel engineers and designs a full range of integrated components to meet your needs. Benefit from the ease and efficiency of our fully integrated solutions.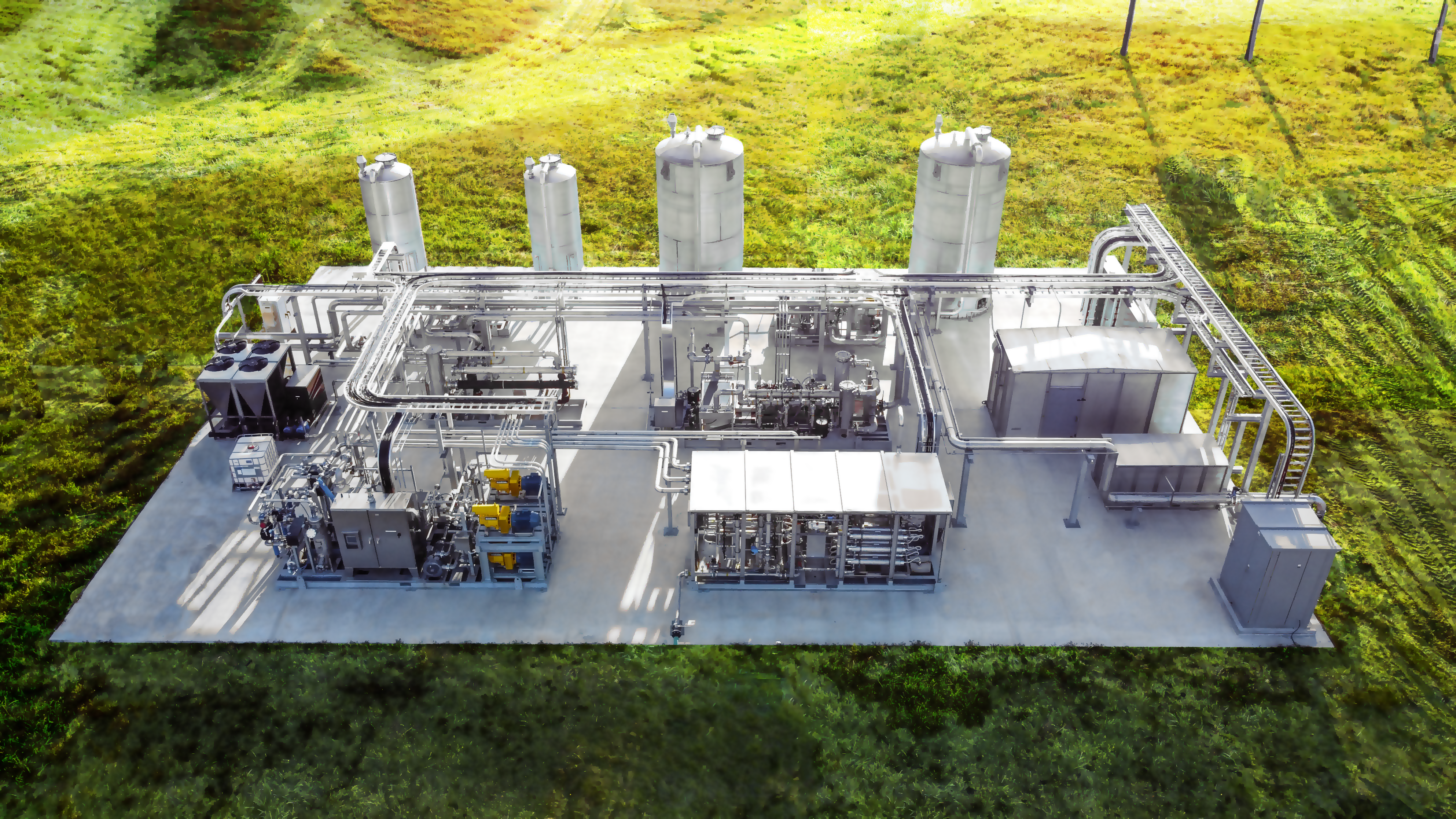 GraniteFuel's engineering team excels at the integration of multiple systems in order to reliably achieve comprehensive gas quality targets. Let GraniteFuel help make your RNG project a success by combining our advanced proprietary technologies using robust industry proven components. RNG performance guaranteed.
GraniteFuel's expert engineering team ensures the highest standards of gas quality, utilizing environmentally friendly solutions for a cleaner RNG project outcome.
GraniteFuel's guaranteed RNG performance, enjoy a superior project outcome that meets both efficiency and sustainability goals, paving the way for a brighter future.
Trust in GraniteFuel's skillful integration of proprietary technologies and industry-proven components, delivering a more resilient and reliable RNG system.
The installation of emission control devices on biogas engines is becoming increasingly common. Just as an engine will suffer with increased biogas contaminants, so too will the emission control system. GraniteFuel provides high efficiency biogas conditioning systems to process raw gas to levels ideal for optimum engine and emissions system performance at the lowest operating cost.
The single-most common cause of premature emission control system failure is siloxane poisoning. GraniteFuel's temperature swing adsorption system provides siloxane removal at efficiencies high enough to allow the use of oxidation, 3-way catalyst and SCR systems in the engine or turbine exhaust.
As part of the DCL Technology Group, GraniteFuel can provide a tailpipe emissions guarantee when the GraniteFuel SRS is used with DCL & AeriNOx emission control technologies.
Ask About Our Performance Guarantees.
Let GraniteFuel manage and maintain the performance of your system for you. We can provide remote monitoring of your system to confirm it is always properly operating, with the ability to optimize system performance or make adjustments as needed. Unsure about how to conduct a gas analysis? We can do it for you. Be proactive with your system maintenance. Let GraniteFuel take care of it.